Bowie Baysox Outing (5/20/2017)
Changing Focus is hosting a family friendly fundraiser event. We have 50 Box Seat tickets for the Saturday, May 20th game at the PG County Stadium, conveniently located near the US-50/US-301 interchange.
Tickets are $15 each. The game starts at 6:35 PM, and there are fireworks at the conclusion of the game.
Tickets may be purchased by calling the office and using a credit card, dropping by the office with cash or check (M-W-F 10-1), or other arrangements. Tickets may also be purchased using PayPal (Note: the ticket price via PayPal is $15.50, to defray the cost of Paypal handling).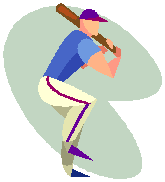 Join us at the game! The seats are great.
Baysox Stadium on Route 301 North in Bowie (just South of Route 50).
This will be a great opportunity to enjoy a ball game and visit with friends. Click below to purchase via PayPal with a credit card. No account is required.